A Beautiful Thing. . .
MTC Cronin's Sometimes the Soul, dedicated to Sophia, has been published in a limited edition of only 22 copies—one for each year of Sophia's life. Each signed and numbered copy is printed on archival paper. The booklets are hand-stitched by artist, Fiona Dempster (who also provided the title calligraphy), and have been wrapped in acid-free tissue paper. They are designed to last for hundreds of years.
Sophia was an historian as well as a poet concerned with time and mortality. It seems only fitting, in her memory, to make beautiful objects of beautiful ideas that will stand within and against time. . .
The Booklet
Posters have also been made in order to share the text more widely with others. Here is the poster of Sometimes the Soul: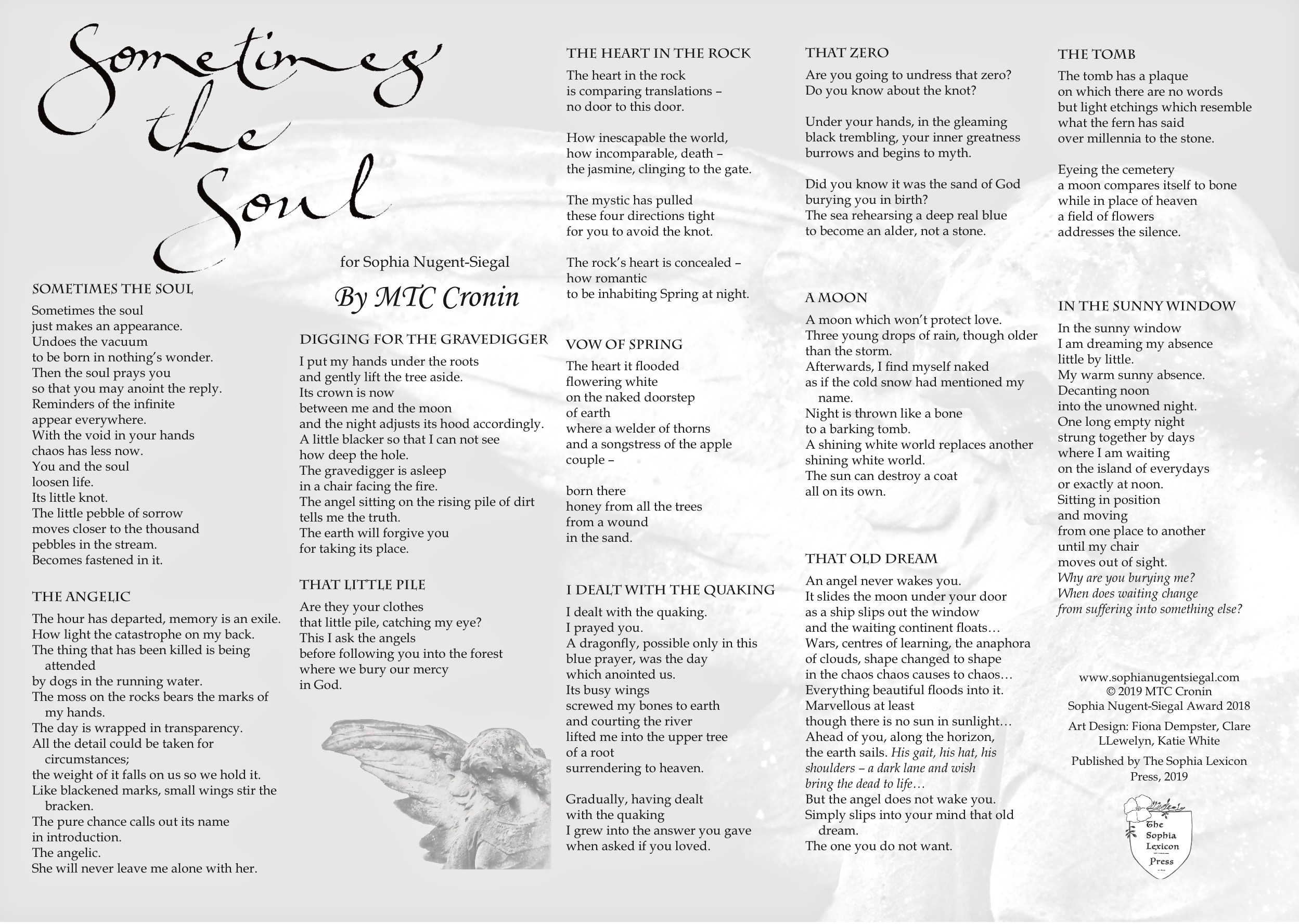 And here is the poster of Sophia's Apotheosis as an Eagle, written when she was only 14, but expressive of the combination of power and beauty which remained central to her spirit. . .