The Sophia Nugent – Siegal Poetry Award
Scroll down for more information

"As poets and as readers we are both the users and the transmitters of this lexicon. Today we need to keep adding not subtracting meaning, remembering not forgetting, to connect ourselves to the chain that ultimately joins all cultures."    Sophia Nugent-Siegal                                                                                                                                        
---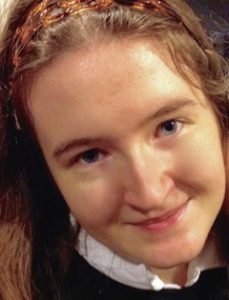 Shortly before Sophia died she asked for a notepad to be bought for her. She had more poems to write. The pad was bought, but was not used. Sophia never had the chance to write upon it. Each page remains empty.
From 2018, the Sophia Nugent-Siegal Estate will therefore commission a poem every year in her memory. The commission will be made by invitation by Sophia's estate in association with an advisory panel of writers and scholars (many themselves mentors of Sophia). The poem will be made available through public performance and through publication.
Sophia stated in an interview that in her poetry she strove to fight against mortality and to aim for beauty and power. She believed that the creative arts represent an ongoing conversation across time and a battle against time.
Selected poets in the Sophia Nugent-Siegal Award will be asked to create work resonant with this task. They will be asked to write poems that contribute to history's continuing cultural conversation, to write poems that are beautiful, meaningful, and true—powerful poems that will stand against time.
Sophia's notebook will be filled.
 ***********************************************************************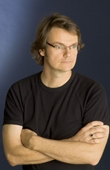 The 2019 Sophia Nugent-Siegal Award for a poem has been made to Nathan Shepherdson.
Queensland poet, Nathan Shepherdson, is one of the most original voices in Australian poetry. Author of 5 books of poetry, he has won a number of awards including the Josephine Ulrick Poetry Prize, the Newcastle Poetry Prize and the Arts Queensland Val Vallis Award. His first book, the beautiful Sweeping the Light Back Back into the Mirror (UQP) received the Arts Queensland Thomas Shapcott Poetry Prize and The Mary Gilmore Award.
Nathan's poetry often references the interaction between word and image, the connection between poetry and the visual arts. His work is thoughtful, perceptive and profoundly individual.
************************************************************************
The first Sophia Nugent-Siegal Award for a poem will be made to MTC Cronin.
MTC Cronin is one of Australia's leading poets. A creative powerhouse, she has published twenty books (poetry, prose poems and essays).
Insightful, arresting, full of innovative pyrotechnics in language and imagery, her work has won and been shortlisted for many major literary awards.
Her book-length poem, Causal, has recently been released by Spuyten Duyvil (New York). A collection of prose poems, God is Waiting in the World's Yard, is also forthcoming in 2018 from Puncher & Wattman (Sydney).
************************************************************************
Please contact us or follow our blog if you wish to be notified of updates about the Sophia Nugent-Siegal Award.
The Sophia Nugent-Siegal Estate