Rough Sleepers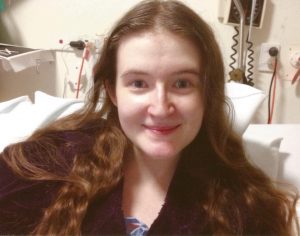 Rough Sleepers is Sophia's final collection of poetry. It was written over the last year of her life, half of it once she had become mortally ill. Sophia even wrote some poems in hospital, including in the Intensive Care Unit.  As with all her work, Sophia wrote in longhand, then typed and ordered her poems herself. She finished Rough Sleepers in the weeks before she died.
Time and mortality are as present in Rough Sleepers as they are in all her work—here, of course, with even more urgency. Sophia reminds us of how insecurely bound we are to our world. We, the living, are the "rough sleepers", born into finite reality, but bearing in our souls an unseen impress, the half-remembered/half-forgotten awareness of a reality beyond our own: "Like the men at the end of a world/ We were born far from our home/ We are in exile at the beginning", Sophia says in the title poem, "Like the forgetful Christian soul/ Wrapped in our flesh like bacon round the bones of Saint Mark"—and like the bones of St Mark (whose reliquary Sophie saw as a child in Venice), which were hidden in pork to prevent them being found by Muslim guards in Alexandria, and then bundled wearily around the Mediterranean until they found their home in Venice, every human  life is a perilous journey that ends, inevitably, in death and final homecoming.
Rough Sleepers is metaphysical in its concerns, but metaphysical too in its evocation of a thinking mind. Sophia loved the Metaphysical poets—Donne, Marvell, Vaughan. When TS Eliot says of John Donne's poetry that: "A thought to Donne was an experience, it modified his sensibility", he captures exactly the quality of lived thought that made the Metaphysicals so vital—and it is this present tense reality of the thinking mind which always appealed to Sophia and which is alive in her own work, particularly in the poems of Rough Sleepers. "The coiled cat's ball of consciousness", Sophia calls it in one poem. The collection is an expression of the process of Sophia's thought, of that unique and lovely mind in all its complexity, subtlety and allusiveness—ideas, emotions, images, impressions, memories, references (Sophia loved logic puzzles and cryptic crosswords, and it amused her to think of people trying to decode the dense pattern of references she embedded in the poems) all riffing off each other, flowing out from each other, unfolding like a dance. Rough Sleepers gives access to the process of consciousness, of Sophia's consciousness, which remains so vividly present even as death pressed in upon her. In a very real sense, therefore, Sophia herself is alive, here, in these poems.