Azure Kingfisher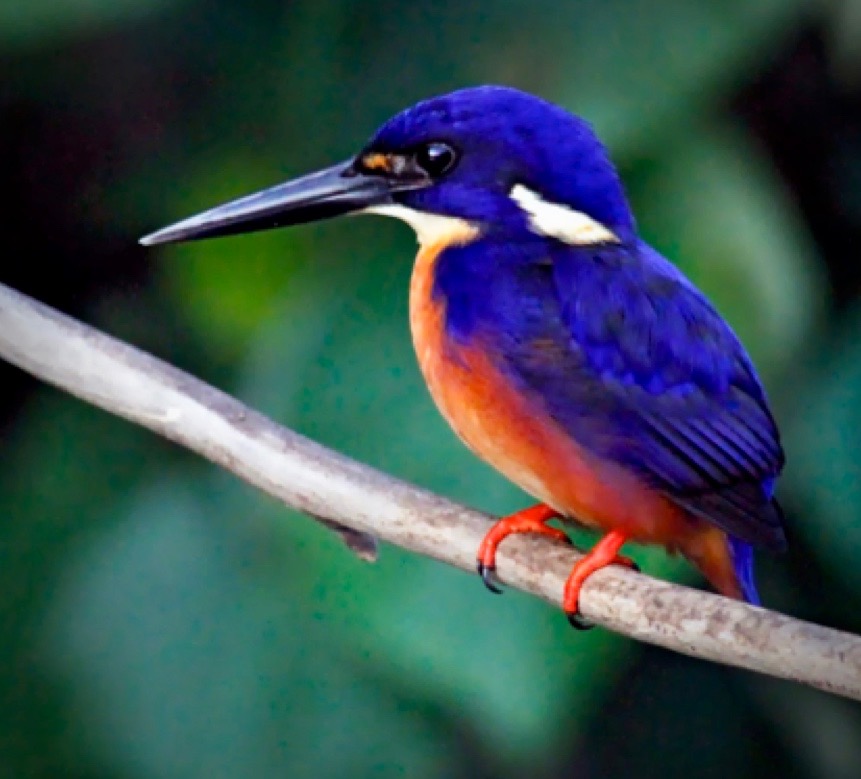 This past week I have on four occasions seen glorious azure kingfishers, singly or in a pair, in heart-leaping flight over the now-flowing waters of our local creek.
No photograph can do justice to these resplendent little creatures. They truly must be experienced "momently".
It made me think of a poem I wrote a long time ago—long before Sophie died, long before she became seriously ill, when she was still a teenager. It was written following one of our many walks together.
I had dedicated it to Sophie, because it reflected her developing worldview, in which she saw the perception of beauty—centred in the intellectual architecture of consciousness—as an intimation of the divine.
Sophie will never get to write the books on history, theology and art that she had planned; as she will never write the poems and novels already formed in her mind. That door is closed forever, all possibility lost—but her influence (and her presence) is not.
She lives in every moment, in every lovely thing I see.
Azure Kingfisher (for Sophia)
in the intersection between water and shadow
by the river the kingfisher
lives its secret life
small piece of sky
fallen into our world
its brilliant flash
a concentration of colour
alive to itself
on its twig
the kingfisher
watches the water
I watch the bird
watching the sky
that lives
in the eye of water
catching
its moment of beauty
by r. nugent